Alloy White Theme CM10.1 1.0 (Android)
Overview: AD: Only for use with the Theme Chooser, a custom, rooted ROM w/ this feature is needed to use this app!!
Requirements: Android Device OS 2.3 and up
Price: $1.05
Download:

>> Welcome to Alloy White, yet another spin-off of the Alloy theme series. This variation takes the much-loved elements of the original theme save for color. Alloy takes Android's "Holo" style user interface and makes it more appealing by using design elements such as 3D style perspectives, new bevels/edges, ambient lighting and gradients. Alloy White is a theme for those that enjoy the simplicity of desaturated themes, enjoy!
>> Supported screen DPI: [XHDPI][HDPI][MDPI][LDPI][Tablet/Phablet UI]
>> Works on most CM sourced ROMs, including, CM10, CM10.1, AOKP, Paranoid Android, etc..
>> What's Theme Chooser & how to I apply this theme?:
- Theme Chooser is theme engine included in popular custom ROMs such as CM10, AOKP, and many more.
- Download and install this app and then navigate to Settings -> Themes -> Alloy Theme, and hit the "APPLY" button.
>> TROUBLESHOOTING:
- IF you see this error: "THIS THEME WAS IMPROPERLY COMPILED AND CANNOT BE APPLIED…", RE-APPLY the default "System" theme AND either:
- REBOOT
- OR, clear cache & data of "ThemesProvider.apk" & "ThemeChooser.apk", then apply the theme.
- This error: "SORRY, THIS THEME IS MISSING ASSETS FOR YOUR DEVICES SCREEN SIZE," is HARMLESS, just ignore and select "APPLY ANYWAY."
What's New in Alloy White Theme version:
V1.0 (JAN 19)
- Initial Release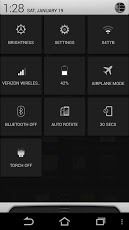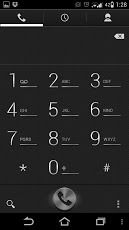 ---
https://play.google.com/store/apps/details?id=com.mac.theme.Alloy.White
---
Download Instructions: Alloy White Theme CM10.1 1.0 (Android)