Automatic Bluetooth Toggle PRO 5.8.0 (Android)
Overview: PRO version of the must-have app Automatic Bluetooth Toggle!!!
Requirements: Android OS 2.0 and up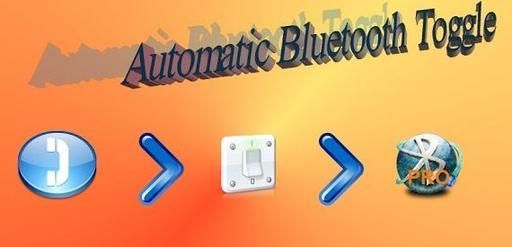 This is the PRO version of the must-have app Automatic Bluetooth Toggle!!!
PRO version has special features which makes your life much more easier!
Of course all features of free version of Automatic Bluetooth Toggle are supported.
Attention!!!
Not every kind of bluetooth headsets or car-free kits support a connection initiation from the phone.
Please try out everything first using the TRIAL version.
Buy the PRO version only when you are sure it works.
Special features of PRO version:
- Automatic connecting to your assigned bluetooth devices via A2DP and HSP
(assign such devices as headset)
- Automatic answering of incomming phone calls
(only when one of your assigned bluetooth devices is connected)
- Enable bluetooth when music starts playing
- Disable bluetooth when music stopps playing
- SMS speak option. Speaks out new SMS
(only when one of your assigned bluetooth devices is connected)
- Bluetooth devices can be assigned as 'normal' where no phoning actions will happen.
(Useful when handling non-headset devices like Computers too)
- Service is start- and stoppable by 3rd party apps
(Like Tasker or AutomateIt)
For Tasker create action of category MISC
Then select ACTION INTENT
In action field enter
de.hartig.abtpro.APP_WIDGET_START
For creating an action which starts the service
de.hartig.abtpro.APP_WIDGET_STOP
for creating an action which stopps the service
For AutomateIt use "ABT Service Starter" app to have an action which starts the service
Use "ABT Service Stopper" app to have an action which stopps the service
Visit homepage for screenshots!!!:
What's New in Automatic Bluetooth Toggle PRO version :
FIXED SMS SPEAKING
THANK YOU ALL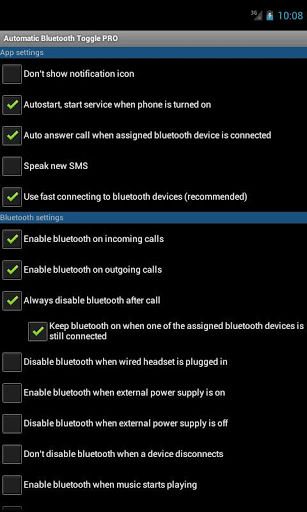 Code:
---
https://play.google.com/store/apps/details?id=de.hartig.abtpro
---
Download Automatic Bluetooth Toggle PRO 5.8.0 (Android)
Code:
---
http://ul.to/8qh6ovv4/abt5.8.0.CyberDevilz.zip
http://www.filedownloads.org/gv5cy912c8v4/abt5.8.0.CyberDevilz.zip.html
---