Autumn Tree Live Wallpaper 1.16 (Android)
Overview: Autumn Tree Live Wallpaper: Colorful fall leaves blowing in the wind!
Requirements: Android Device OS 2.1 and up
Price: $0.99
Download: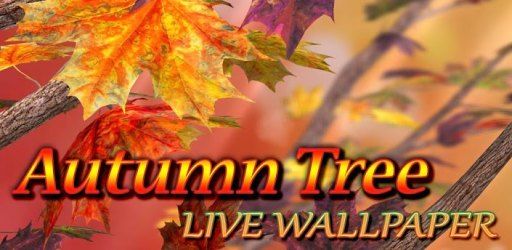 Celebrate fall with a beautiful background of autumn leaves blowing in the wind! A super-sharp foreground and soft focus background has the feel of a macro photograph, while being fully 3D rendered!
This full version has a settings screen with controls for tree species, light color, time of day, and more!
TO USE: Home->Long Press->Live Wallpapers
PERMISSIONS: Coarse location is used to calculate sunrise/sunup times for your position!
What's New in Autumn Tree Live Wallpaper version :
v1.16:
- New Feature: Japanese Maple tree!
- Update: Better background blurring
- Bug Fix: Fixed gap in background on some devices
v1.15:
- New Feature: Japanese Maple tree!
- Update: Better background blurring
- Bug Fix: Fixed gap in background on some devices
v1.1:
- New Feature: Oak Tree!
v1.06:
- Bug Fix: Light color pref in some locales
v1.05:
- New Feature: Cherry tree!
- Bug Fix: Fixed some mismatched leaf colors


Download Instructions: Autumn Tree Live Wallpaper 1.16 (Android)