Bloons TD 5 1.2 (iPhone)
Overview: Get the #1 strategy game on the App Store now! Updated with Sandbox Mode and a New Track!
Requirements: iOS 4.3 or later
Price: $2.99
Download: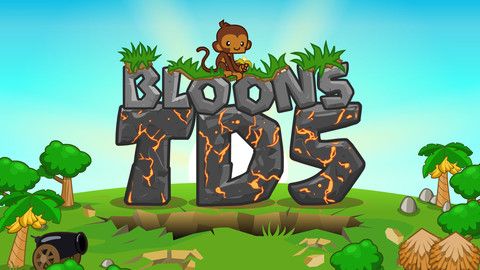 The Bloons are back and this time they mean business! Build awesome towers, choose your favorite upgrades, hire cool new Special Agents, and pop every last invading Bloon in the best ever version of the most popular tower defense series in history.
Featuring an all New Tower and Special Agent, glorious retina graphics optimized for iPhone 5, original Tracks and Special Missions, a whole new tier of Specialty Building upgrades, and a never-before-seen Monkey Lab to upgrade your towers, Bloons TD 5 delivers hours of fun and challenging play to fans and new players alike.
"Nations need to brace themselves for a complete loss of productivity"
- Jayisgames, 4.7/5.0
Never Before Seen Exclusive Features:
★ A brand new tower – Heli Pilot
★ Exclusive new Special Agent – Radadactyl
★ All new Monkey Lab – researches unique abilities and tower upgrades
★ Specialty Building Tier 4 Upgrades
★ Exclusive tracks
Hours and Hours of Awesome Gameplay:
★ 18 powerful towers with Activated Abilities and 2 upgrade paths
★ 10 Special Agents
★ 22 Tracks
★ 10 Special Missions
★ 250+ Random Missions
★ New Bloon enemies – tougher Camos, Regrower Bloons, and the fearsome ZOMG
★ 50+ Game Center Achievements and Challenges
★ iCloud Support
★ 3 different game modes
★ Freeplay mode after mastering a track
★ 3 difficulty settings and family-friendly theme so anyone can play
And that's just the beginning – heaps of planned updates will keep Bloons TD 5 fresh, fun, and challenging for many months to come. Now it's time to pop some Bloons!
Remember to save to iCloud after each victory or purchase to save your progress.
Requires 3GS minimum, and of course optimized for iPhone 5 and iPod Touch 5.
iPad version now available – check out Bloons TD 5 HD!
What's New in Bloons TD version:
It's time for our first huge content update as version 1.2 goes live. First up is a brand new beginner track, Brick Wall. This map is a perfect introduction for players of all skill levels.
Next up we've added in the ability to unlock Sandbox Mode. This is an open environment which is perfect for trying out towers and testing tactics.
Finally we've also added a reset button so that you can restart a game instantly from the pause menu.
Also included in this build:
* Bug fixes.
Thanks for all of your support so far, stay tuned for more awesome content coming soon!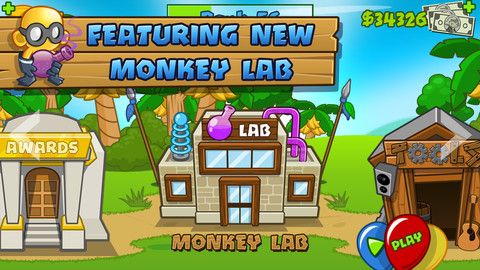 Download Instructions: Bloons TD 5 1.2 (iPhone)
http://ul.to/blqllsat
http://rapidgator.net/file/77074179/…evilz.ipa.html