Blue Infinitum – Inverted 3.4.2 (Android)
Overview: This is a theme for Theme Chooser engine (CyanogenMod & AOKP),its purpose is to enhance the Android UI without compromising the vanilla look.
Requirements: Android Device OS 4.1 and up
Price: $1.24
Download:

This inverted version features the following inverted apps: Contacts, Messaging, Gmail, Email and Play Store.
Stock battery is available as "circle" in settings for AOKP/Liquid.
HOW TO APPLY:
Install the app, go to settings/themes of your ROM, select system theme and REBOOT. After that apply this theme and reboot again.
If you get: "Sorry, this theme is missing assets for your device's screen size", APPLY IT ANYWAY.
What's New in Blue Infinitum – Inverted version:
v3.4.2
-fixed white on white calendar bug
v3.4.1
-fixed some images
v3.4
-darker and transparent popups
-new settings data usage
v3.3.7
-back to default Android spinners, much cleaner look
-whiter pressed sysbar image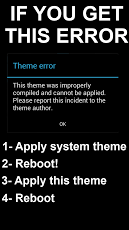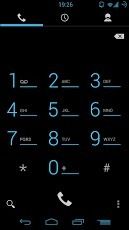 Download Instructions: Blue Infinitum – Inverted 3.4.2 (Android)
http://ul.to/2awzunuv
http://extabit.com/file/28ckm24snub6h/