DMND Apex Nova ADW 1.1 (Android)
Overview: DMND Apex Nova ADW
Requirements: Android Device OS 2.1 and up
Price: $1.30
Download:

* FEATURES **
- Supports icon mask. What does this mean? All of your apps will be themed infinitely in your app drawer! You can basically say this icon pack supports every single app in the Play Store.
- Contains 96 icons to chose from in icon picker. Please send requests if you would like more in icon picker. The only reason I did not make many is because you can get them all in the app drawer but I understand if you want something else!
- Works on Jelly Bean devices too.
- 2 Wallpapers.
** TO APPLY THE THEME **
- Apex Launcher: Go to Apex settings > Theme settings
- Nova Launcher: Go to Nova Settings > Look and feel > Icon Theme
- ADW Launcher: On the home screen, press MENU > More > ADWSettings > Themes Preferences > Select your theme
Icon picker does not work on ADW, but it does theme all icons in your app drawer. You can get the zip files of the updates on my deviantart site listed below though so that you are easy able to change icons on your home screen
Quote:
---
I am no longer supporting GO Launcher due to the latest GO update. This update made it harder to theme this launcher. I will not support launchers that don't support themers. Sorry for the inconvenience.
---
What's New in DMND Apex Nova ADW version:
1.1 : Made the inner icon a little smaller so it is easier to see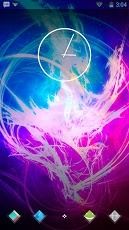 ---
https://play.google.com/store/apps/details?id=com.samanthaconner.dmnd
---
Download Instructions: DMND Apex Nova ADW 1.1 (Android)