FPse for Android 0.11.75 (Android)
Overview: FPse for Android is the fastest and most compatible PSone emulator for handheld devices.(also known as PSX or Playstation 1)
Requirements: Android Device OS 2.1 and up
Price: $3.49
Installs Stats: 100,000 – 500,000
Download:

More than 150.000 active users and rated up to 4,5 stars on google play!
FPse support OpenGL which gives outstanding graphics!
Take a look to the Official Documentation to understand requirements and how it works
Create an ISO image from your favorite games and enjoy playing them on your Android phone.
FPse features the following:
-High performance
-High compatibility
-High sound quality
-Real-time save states
-Audio track emulation (using .cue files)
-Force-feedback
-Dynamically loadable Overlay Pads
-Guncon emulation
-Analog Stick emulation
-Compatible with G-Sensor, Touchscreen and Hardware keys
-Supports .img, .iso, .bin, .cue, .nrg , .mdf and .Z disc image formats
-Full Support for IcontrolPAD, BGP100,Zeemote (via Bluez IME)
-OpenGL support via external plugin!
Please visit Forum if you have any question.
PSX , PSone, PlayStation© are trademarks or registered trademarks of Sony Computer Entertainment Inc. All rights reserved.
about BIOS
SCPH1001 – America
SCPH1000 – Japan
SCPH7003 – Europe
What's New in FPse for Android version :
FPse 0.11.75 changes:
- Fixed an immediate crash that happened on somes devices when latency was set by default
- Fixed SBI files support (FF9 Italian works now and more)
- Fixed Fixed Native gamepad support
- Fixed sound rendering, highly enhanced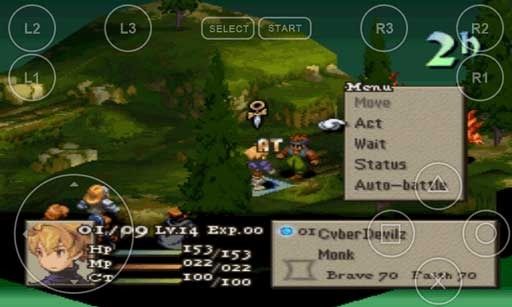 ---
https://play.google.com/store/apps/details?id=com.emulator.fpse
---
Download Instructions:
1. Install Lucky Patcher
2. Run Lucky Patcher > Menu > Select 'Patch to Android'
3. Select √ 'Signature Verify always True' and 'Disable Zip Signature Verify' > Apply > Yes
4. After reboot go to 'Patch to Android' and check (Patch applied). If applied exit from Lucky patcher. otherwise do 3rd step again.
5. Backup current Google play with Titanium backup if you want to restore original version in case.
6. Install GoogleMarket.by.Chelpus.TrueLicenseMod.apk
OR Use Google Play Store Installer (included GP.Modded.Installer.1.0.5.ChelpuS.apk)
7. Install Fpse and run!
Download FPse for Android 0.11.75 (Android)
http://ul.to/8kcux8c6
http://clz.to/50cia3zj
☆ Extract ☆ Open Read.me.txt to read full install instruction ☆ Included Lucky Patcher + Google Play Modded + PS BIOS ROM