Hanping Chinese Dictionary Pro 3.2.8 (Android)
Overview: Android's most popular Chinese dictionary – with handwriting recognition!
Requirements: Android OS Varies with device

Exclusively on Android, so make your iPhone friends jealous!
If you're not satisfied, for any reason, within 30 days you get a full refund, period, no questions asked. We don't want your money if you're not amazingly happy.
Details on how to get Pro version (living in China?)
NEW UPDATE: Much faster than older versions!
PLEASE NOTE: If you come across any problems please send us an email and we will resolve the issue as quickly as possible. This is much better than simply leaving a comment because we can then ask follow-up questions.
Pro version gives you:
★ Chinese handwriting recognition built in!
★ Mandarin audio – over 2,200 audio files of a real native Chinese speaker (stored on SD card 7.7MB)
★ Homescreen Widgets (two sizes available) – flip through your favorite words from your homescreen
★ Multi-dictionary support – the superb ABC Chinese-English and ABC English-Chinese dictionaries (in-app purchases at extra cost)
★ Merged results across dictionaries – no need for cumbersome cycling through dictionaries
★ Star English words (if you have the ABC English-Chinese dictionary installed)
Other features:
★ Search Hanzi / Chinese, Pinyin or English
★ Pinyin or Zhuyin (Bopomofo) pronunciation throughout
★ Both Simplified and Traditional Chinese characters supported
★ Simple, intuitive and powerful UI
★ Live search – results update as-you-type
★ Progressive results – as you scroll down, progressively deeper searches are seamlessly performed
★ Enter long Chinese text in the search box and get instant Pinyinization as well as automatic vocab list
★ Offline access to all features (unless specified)
★ Starred Chinese words/phrases, Word lists, Search history
★ Custom search using wildcards
★ Clipboard support – copy Chinese from dictionary
★ Night mode (black background)
★ Quick Search Box support
★ Voice recognition (online only and only on supported devices)
★ Useful links to websites e.g. YellowBridge and nciku (online only)
★ Uses CC-CEDICT dictionary data (stored on SD card) and optionally (as in-app purchases) ABC Chinese-English and ABC English-Chinese dictionaries
★ Seamless integration with our Hanping Chinese OCR app (for camera-based character recognition)
★ Supports Move to SD card*
★ No ads!
* Note: "Move to SD" conflicts with Widgets in that you can only have one or the other. Please read:
Code:
---
http://code.google.com/p/android/issues/detail?id=8555
---
IMPORTANT NOTE: Purchasing this app does NOT include the ABC dictionaries. For more details about these paid add-ons (which include the ABC Chinese-English Dictionary (200,000 Chinese headwords & 10,000 example sentences) and the ABC English-Chinese Dictionary (62,000 English headwords and 6,400 example sentences)),
For Chinese character input via pinyin, use Google Pinyin IME.
Internal memory usage: 12MB
External/SD card usage: 34MB + 48.2MB(ABC CE Dictionary) + 12.9MB(ABC EC Dictionary)
What's New in Hanping Chinese Dictionary Pro version 3.2.8:
★ Better navigation – click on the top-left app icon in the Browse Screen to take yourself up to the Search screen.
★ Replaced the recently-added secondary 中文/English tab with a more discrete button in the top-right corner (ABC English-to-Chinese Dictionary users only)
★ Minor bug fixes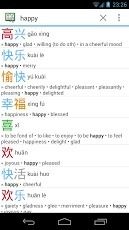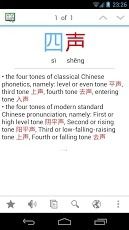 Code:
---
https://play.google.com/store/apps/details?id=com.embermitre.hanping.app.pro
---
Download Hanping Chinese Dictionary Pro 3.2.8 (Android)
Code:
---
http://ul.to/2w2a280x/hcdPro.3.2.8.Android.zip
http://www.filedownloads.org/zj2ihh2szghw/hcdPro.3.2.8.Android.zip.html
---