Magnolia GO Launcher EX Theme 1.0 (Android)
Overview: This Theme shows your homescreen in a new beautiful look. You will get an individuel and magnificent style for your smartphone and Tablet with this exclusive design line.
Requirements: Android Device OS 2.0 and up
Price: $1.86
Download:

App content:
More than 90 Icons
5 HD Wallpapers
1. Make sure the latest version of GO Launcher EX has been installed! (Search "GO Launcher EX" to download)
2. Apply the Theme: MENU->Themes->Choose "Magnolia" theme.
3. For the clock widgets in screenshots search "MAGNOLIA Luxury Clock Widget" or "MAGNOLIA Digital Clock Widget" to download if you like.
GO SMS MAGNOLIA Theme
GO Contact MAGNOLIA Theme
GO Keyboard MAGNOLIA Theme
coming soon…
Same design line:
GO Locker MAGNOLIA Theme
MAGNOLIA Luxury Clock Widget
MAGNOLIA Digital Clock Widget
Search for "memscape" here in the market.
MEMSCAPE more than 300 Widgets, Apps & Themes:
Laser, Designer & Luxury Analog & Digital Clock Widgets, Live Wallpapers, Videotones, Ringtones, Go Launcher and Locker Themes
What's New in Magnolia GO Launcher EX Theme version:
No recent changes info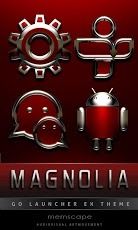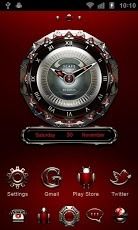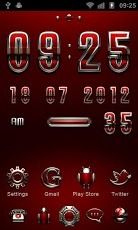 ---
https://play.google.com/store/apps/details?id=com.gau.go.launcherex.theme.magnoliamkm
---
Download Instructions: Magnolia GO Launcher EX Theme 1.0 (Android)