Sense Polo Nova Apex Go Theme 1.1 (Android)
Overview: Love the beautiful HTC Sense ring, that they have on HTC devices' lockscreen? Now you can have similar rings around each of your app icons. That too, semi-transparent, with an orange rim inside. Simply apply this theme pack
Requirements: Android OS 2.0 and up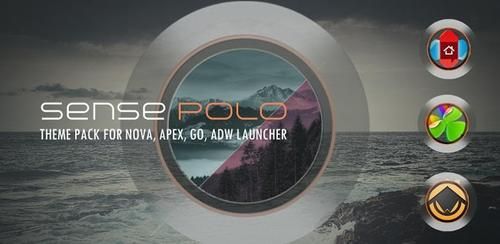 Special 25% discount for a limited time.
== FEATURES ==
* Every single icon in your device will be themed. 100% icon coverage.
* No need to individually change icons.
* Works with Nova Launcher, Apex Launcher, Go Launcher, ADW Launcher and others.
* Works on Jelly Bean devices too.
* Wallpaper included.
== INSTRUCTIONS ==
To apply the theme -
* Apex Launcher: Go to Apex settings > Theme settings
* Nova Launcher: Go to Nova Settings > Look and feel > Icon Theme
* Go LauncherEX: On the home screen, press MENU > Themes > Installed
* ADW Launcher: On the home screen, press MENU > More > ADWSettings > Themes Preferences > Select your theme
* Choose the theme from the list and apply it.
== FIX for Jelly Bean devices ==
If the theme is not working for you somehow, do the following -
* Launch Titanium Backup and scroll down the list of installed apps.
* Tap the downloaded theme app and tap backup. DON'T uninstall anything.
* Tap the theme name again and restore the same backup that you had just created.
Now the theme will work. If it doesn't or if you are on a non-rooted device, send me a mail and I'll send you another fix that'll work. 100% guarantee. Else I'll issue you a full refund even after 15 minutes.
What's New in Sense Polo Nova Apex Go Theme version:
No recent changes.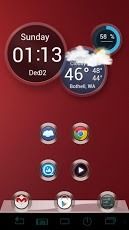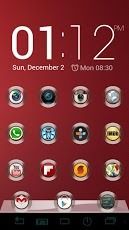 Code:
---
https://play.google.com/store/apps/details?id=vic.icons.sense.polo
---
Download Sense Polo Nova Apex Go Theme 1.1 (Android)
Code:
---
http://ul.to/hrad6ow7/sensp.1.1.Android.zip
http://bitshare.com/files/3zg9q5mu/sensp.1.1.Android.zip.html
---