Stellar Void 1.03 (Android)
Overview: Master the art of grappling your way through space in Stellar Void!
Requirements: Android OS 2.1 and up
Price: $0.99
Download:

As your ship runs on rare picolinium, you'll have to make your way to the most isolated parts of the universe and send out a grappling drone to collect these beautiful crystals to power up the HMS Stellar Flame.
FEATURES
- Full 3D environment and physics
- 5 different solar systems to explore
- 40 levels to beat
- Local highscores and rankings
- Online highscores and recordings
- Original soundtrack created just for Stellar Void
- Open-ended levels with multiple solutions
What's New in Stellar Void version:
Improved controls.
Smoother camera movement in some levels.
General bug fixes.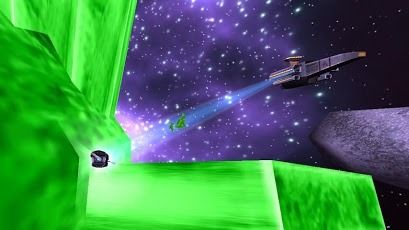 ---
https://play.google.com/store/apps/details?id=com.pillowdrift.stellarvoid
---
Download Instructions: Stellar Void 1.03 (Android)