Totemo HD 2.0.7 (Android)
Overview: TOTEMO is a game designed to soothe your mind and train your brain.
Requirements: Android Device OS 2.2 and up
Price: $2.14
Download:
Uncover the mystery hidden between the realms in a unique puzzle game. Travel to enchanted places of the past with your witch doctor guide and solve over 100 logic tasks.
Play at your own pace. Think hard and weight carefully your next move, or just stroke your moves intuitively and let the solution emerge in front of your eyes.
Play the survival mode for extra challenge, make your stand against the time and write your name into the on-line leaderboards.
Unloose the spirit! Break the spell!
COMPATIBILITY
The HD version is optimized for tablets and hi-end handsets (Xoom, Galaxy Tab, Galaxy S, Droid, Desire, Incredible, myTouch 4G, G2, EVO, Nexus One, Nexus S, etc.). Try the regular non-HD version if you have a lower-specs device.
Please contact us for a refund if the game is not working on your device!
REVIEWS
Quote:
---
"It carves a new path through the well-trodden Match-3 territory and puts on a lot of polish as well."
---
Quote:
---
"By the time you realize you're in love with Totemo, now, you're twenty levels in already."
---
Quote:
---
"Puzzle fans will absolutely love this title as it is one of the more complete games and the visuals are more than I could ever ask for."
---
Quote:
---
"It is hard not to justify a look into Totemo at least, particularly if you consider yourself a puzzle fan."
---
SEARCH KEYWORDS
casual game, logic game, brain game, puzzle, match 3, connect, magic, bejeweled
What's New in Totemo HD version:
Support for high resolution screens.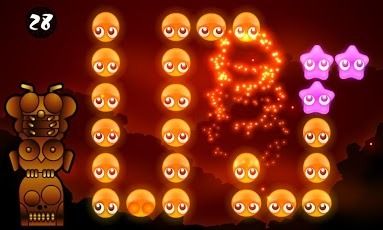 Download Instructions: Totemo HD 2.0.7 (Android)
http://ul.to/xma45in2
http://datacloud.to/download/644f64ee/389582333458.zip